WELCOME TO SU HUERTA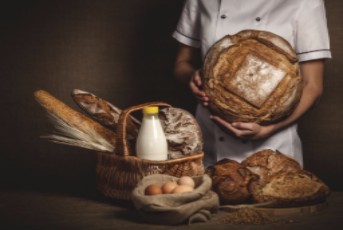 Bakery and Restaurant Story
SU HUERTA (your orchard) is a socially responsible bakery and restaurant that focuses on farm to table food that highlights the wealth the Costa Rican land provides to us all.
We constantly aspire to provide an experience that exceeds expectations through a deliciously innovative menu and outstanding customer service in a unique upscale eco-friendly environment. 
Centrally located between the various Zona Franca's in Heredia we provide a convenient getaway and/or deliver service to AFZ, UltraPark 1, Global Park, Metropolitana and surrounding areas.
Fresh Local Produce
Wholesome Food From Scratch
We are obsessed with exploring local Costa Rican ingredients and experimenting with the best ways to bring their natural flavors to light
We try and make evertyhing in house, from our sauces, infused vinegars, breads and other baked good, soups, and fresh pastas
Were here to make your day.  Our goal is to have you at your best when you leave our restaurant in order to face the rest of your day.